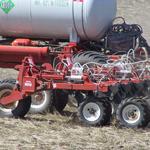 Miner Elastomer Products Corporation is
ISO9001-2015
registered and is an original equipment manufacturer to many Agriculture equipment manufacturers. We have an array of over 160 standard off the shelf bumpers that are used in the industry worldwide. TecsPak® is waterproof, UV protected and impervious to most chemicals, greases and oils. These characteristics make #TecsPak® the leading choice over rubber and urethane. TecsPak® will not dry rot, crack or fall apart. From plows to sprayers, wherever there is motion of energy that needs to managed or controlled, TecsPak® is your solution.
Miner Elastomer produces shock absorbing products that are made for treadmills, ellipticals, and weight lifting machines. Miner Elastomer is considered to be the go-to manufacturer of shock absorption pads for the top manufacturers in the health and fitness industry.
One of our most relied upon products in this market is our radial bumpers. This bumper is designed for applications in which long, soft energy absorption is required. MEPC's radial bumpers are easily installed into the equipment and have minimum end load with maximum stroke.
Another key product in this market is our proprietary TecsPak® E-Springs, which offer numerous advantages over conventional rubber, polyurethane, and coiled steel springs. They provide significantly greater energy absorption per weight and volume, along with superior endurance and resilience. Our E-Springs are also 1/3 the weight of steel springs and are as cost-effective as they are reliable.
Miner Elastomers' TecsPak® GBR and GBA bumpers are featured on numerous different types of lawn equipment in the green industry.
Our radial bumpers can replace the steel seat coils/springs for a smoother and quieter ride. These bumpers are used when there is a need for continuous and soft energy absorption. Radial bumper can be easily installed and a screw mounts this bumper to any surface where the energy of motion needs to be controlled.
Our axial bumpers can be used in the suspension of the lawn mower and it absorbs shock similarly to the way it works in a car's suspension. These bumpers provide isolation in the deck suspension due to their ability to endure a higher load capacity. Axial bumpers also provides a smoother ride and reduces stress and strain on the knees and joints of the operator.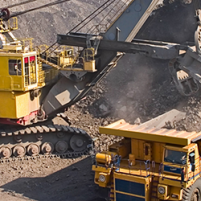 Miner Elastomer Products is a manufacturer of high-quality suspension and shovel components for the mining industry. Our proprietary TecsPak® material gives our customers significant improvements in their product life cycle by improving performance, reducing downtime at the mines and increasing haul truck & shovel output.
EU-ROLLER® is a superior conveyor roller built to withstand the harsh working conditions of the mining industry.  These rollers meet the CEMA 502-2016 standard.
MEPC® is a Direct OEM Tier 1 supplier for the mining industry and our products include shovel components, wheel chocks, heavy-duty pads & overtravel pads, TecsPak® crane bumpers and heavy radial bumpers.
Miner Elastomer Products manufactures a number of high-quality components for the Construction Equipment industry.  TecsPak® is used in several applications including cab mounts, seat suspensions and steering stops.   Our design engineers can custom design TecsPak® components to meet the demanding requirements of the Construction Equipment industry.  As the global demand for construction grows, Miner Elastomer is poised to bring world-class products to market.
Additionally, MEPC® is also a Direct OEM Tier 1 supplier for the construction equipment industry with products including wheel chocks, heavy-duty pads & overtravel pads and heavy radial bumpers.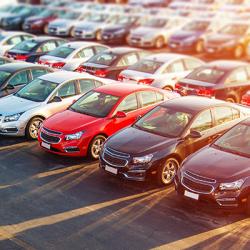 Miner Elastomer Products is a tier 2 supplier to the automotive industry and is
ISO9001-2015
registered. Our TecsPak® over travel stops and rebound bumpers have been used by shock and strut manufactures for centuries. Our engineers are capable of developing custom TecsPak® bumpers to meet the demanding requirements of the Automotive industry. TecsPak® is not affected by oil or grease and tests have proven that TecsPak is 10 times more durable than rubber and 20 times more durable than urethane.
Miner Elastomer Products design engineers will work directly with you to develop custom parts to meet your application requirements for an array of industries. Our engineers continue to find innovative ways to use TecsPak® to solve our customers' energy management problems. For more information regarding our custom parts please
click here
.